Value. Teach.
Celebrate. Serve.
Creating opportunities for learners with Down syndrome to shine!
Value. Teach.
Celebrate. Serve.
Creating opportunities for learners with Down syndrome to shine!
We partner with families, educators, and organizations around the world to enhance education for learners with Down syndrome.
22+ years of service
Developer of face-to-face and online platforms to share educational strategies, resources and activities
Member of NDSC's Center for Outreach & Education
+
Organizational Partners
Classes starting soon. Join us as we explore social boundaries and empower learners to navigate their world in safe and appropriate ways. Questions? Reach out to us at @info@dsfoc.org. More information and registration at: https://www.dsfoc.org/shop/social-boundaries/
We are sad to announce the closure of our Learning Center in Irvine, California. We hosted our last class on June 22, 2023 and the move was completed on July 7, 2023. Our new mailing address is: 1048 Irvine Av., #575, Newport Beach, CA 92660. Our phone number remains (949)298-2020. You can reach out through…
*The Introductory Session will be available immediately upon registration. *Session 1 will become available on May 15, 2023 and the other sessions will open up on consecutive Mondays. *The first live class will be May 16, 2023. *Space is limited. REGISTER HERE This 10 module online course will explore social boundaries using the Circles Curriculum.…
The Learning Program

equips participants with the knowledge and tools to work effectively with students in home and school settings.
Evidence-based teaching strategies and customized educational materials
Focus on building literacy and math skills, with occupational and speech therapy components
Developed in collaboration with educators, researchers, therapists and administrators
Adapted for in-person, online and classroom applications
VisuaLearn iPad App
Improve vocabulary development, sight word acquisition and sentence building.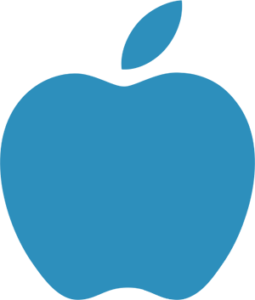 Empowered Educator Program
A program for educators developed through collaboration with the National Down Syndrome Congress as part of its Center for Outreach and Education.
Not sure where to begin?
Tell our staff about your learner's strengths and needs, and we will guide you to resources and courses to help them shine!
For Partner Organizations
Partnership Opportunities
Expand educational services to your local families by partnering with us.
Virtual Speakers
Enhance your program by partnering with us to provide live online conferencing.
Staff Training
Empower your staff with training on best practices and strategies that work.
Explore Partnership
Contact us today to see how we can help you better serve your families by expanding your direct educational programming.
Down Syndrome Foundation of Orange County
Mailing Address: 1048 Irvine Ave, #575
Newport Beach, CA 92600