Value. Teach.
Celebrate. Serve.
Creating opportunities for learners with Down syndrome to shine!
Value. Teach.
Celebrate. Serve.
Creating opportunities for learners with Down syndrome to shine!
We partner with families, educators, and organizations around the world to enhance education for learners with Down syndrome.
17+ years of service
Developer of face-to-face and online platforms to share educational strategies, resources and activities
Member of NDSC's Center for Educational Excellence
+
Organizational Partners
We are getting ready to launch our Fall programming, but before we do, we wanted to share with you a recap of our Spring and Summer activities. Click here to see the Recap Video! 
We are pleased to invite you and your learner to participate in The Learning Program™ 2018-2019.  Over the past 15 years, the program has evolved into a national model for intervention. Working with researchers, credentialed teachers, licensed therapists and professors, the program serves to model best practices for working with students with Down syndrome. Direct…
Join us on Thursday, August 9, 2018 as we share information about DSF's Face to Face Learning Program Classes. We will talk about The Learning Program and direct you towards educational supports that best meet the needs of your family. Let us know if you can come so we can plan for you!  http://evite.me/e7v9jKYxfK. More information…
The Learning Program

equips participants with the knowledge and tools to work effectively with students in home and school settings.
Evidence-based teaching strategies and customized educational materials
Focus on building literacy and math skills, with occupational and speech therapy components
Developed in collaboration with educators, researchers, therapists and administrators
Adapted for in-person, online and classroom applications
VisuaLearn iPad App
Improve vocabulary development, sight word acquisition and sentence building.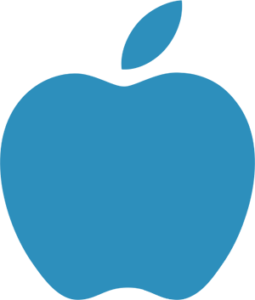 Empowered Educator Program
A program for educators developed through collaboration with the National Down Syndrome Congress as part of its Center for Educational Excellence.
Not sure where to begin?
Tell our staff about your learner's strengths and needs, and we will guide you to resources and courses to help them shine!
For Partner Organizations
Partnership Opportunities
Expand educational services to your local families by partnering with us.
Virtual Speakers
Enhance your program by partnering with us to provide live online conferencing.
Staff Training
Empower your staff with training on best practices and strategies that work.
Explore Partnership
Contact us today to see how we can help you better serve your families by expanding your direct educational programming.
Down Syndrome Foundation of Orange County
18023 Sky Park Circle, Suite F
Irvine, CA 92614